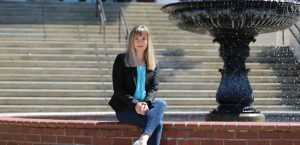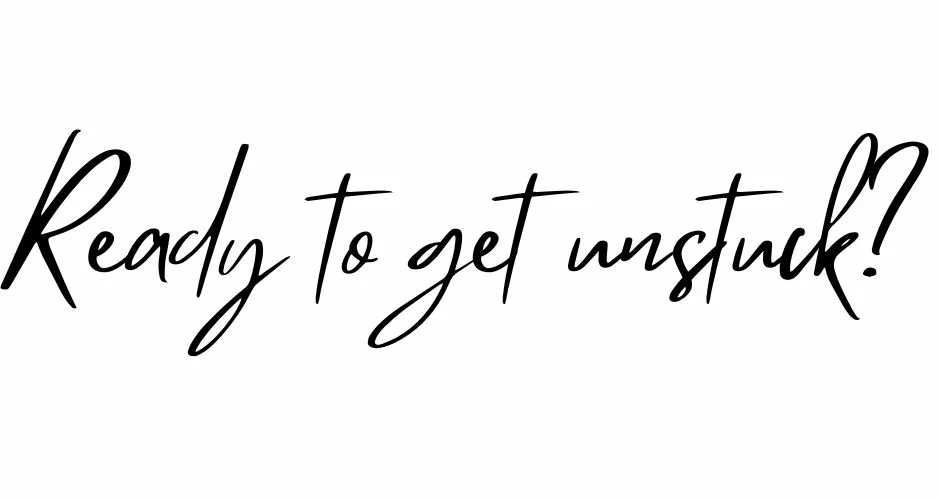 I specialize in working with clients who are done living life limited by their health.
Whether it's weight you can't seem to lose, gut issues your doctor won't dig into,
or the hormone problem you know you have but your labs keep coming back "normal."
You need an experienced functional nutrition and fitness expert in your corner to help you find root-cause solutions, understand how your body really works, and finally make actual progress with a simple, holistic approach tailored to your life.
I would love to help you with…
Frankly, the number on the scale doesn't matter much for your health and longevity – your habits are far more important. But if your weight is limiting your life, I am here to help you conquer it so that you never miss out on an experience because you don't fit, because it hurts, or for fear of judgement. Together we can clear away garbage info you've been fed, set you up with a clear plan and sustainable healthy mindset, and give you the information you need to live life unlimited.
If you want to lose weight without surgery, I'm game to help you get there. If you're considering weight-loss surgery, I'm here to answer your questions and help you be as prepared as possible. Hundreds of my clients have lost hundreds of pounds – with and without bariatric surgery – and kept them off by working with their bodies instead of fighting them.
"Working with Becki has been a dream come true. I was enrolled in the bariatric program…I was afraid I wouldn't get the help I truly needed. Boy was I wrong. Becki was and is the best. Not only did she explain nutrition and healthy choices to me in ways I could understand, but to truly see a difference with the least amount of stressful work made me so excited…she was great with helping me to set goals that were realistic for me, and to not get discouraged. She taught me that I don't have to say goodbye to things I love as long as I make better choices on everything in small ways I can still enjoy the things I love to eat…In summer 2021 I was 279 lbs, my highest weight of my life at 38 years old and I had to change…not only did she help me crush my program goal of 236, I am now at 211 and honestly thinking that surgery isn't needed because Becki is so good at teaching the right way to change your life and eating habits."
If your gut doesn't function correctly, you can't absorb your food properly. If you can't absorb your food properly, you could make all the healthy nutrition changes in the world and your body won't have a clue. It is exceptionally difficult to make any progress on health goals if your gut function is compromised. Whether you deal with constipation, diarrhea (or the delightful pendulum between the two), heartburn, skin issues, IBS, IBD, multiple food intolerances/allergies, or a mystery gut problem, I can help you navigate gut healing. We'll heal your gut so that you can go through life unstressed about where the next bathroom is or whether the meal someone else made for you will trigger an episode, and finally feel better when you eat better.
If you suspect something is up in your gut, you may also want to consider our GI-MAP gut health test to thoroughly understand the current function and integrity of your digestion as well as the balance of your gut bacteria.
"I was starting to have severe abdominal pain that was causing me to vomit uncontrollably at random times, as well as diarrhea…it was really intense and really painful. I asked for a GI-MAP test…turns out, my immune system is not okay with gluten…after a temporary gluten-free diet and some digestive enzymes, things are moving so much better now, and I also reached a point where I didn't need my ADHD meds anymore."
Hormones are your body's messengers – when they aren't being sent and received correctly, nearly anything in your body can go wrong. Energy, mood, libido, menstruation, metabolism, sleep, reproduction, fat storage, muscle building, and more are all dominated by hormones. Understanding how to stimulate and regulate healthy balanced hormones will help to support your body in keeping you functioning and feeling your best.
If you are suffering from sleep issues, poor stress tolerance, weight loss resistance, unintentional weight loss or gain, intense PMS symptoms, PCOS, infertility, or other unexplained hormonal issues, you might want to consider our DUTCH comprehensive hormone health test. You'll get a full rundown of your adrenal health, sex hormones, and sleep hormones so that we know where your body is struggling and how to support it so you can start to feel normal again.
"My husband and I started trying to have a baby…before that I'd always had health issues and when we started trying, nothing was happening. That's when I was diagnosed with infertility and PCOS. There was so much information out there and it was so overwhelming…[Becki] made everything make so much more sense and simplified the steps to take. I got pregnant in August and I had started working with [Becki] three months prior…I kept working with [her] throughout pregnancy and breastfeeding to make sure I was meeting my needs."
Whether the root cause of your dysregulated blood sugar is diabetes, PCOS, insulin resistance, or hypoglycemia, high or low blood sugar is a one-way path to feeling awful and functioning poorly. Regulating your blood sugar is far simpler than you've probably been led to believe – you just need to really and truly understand how your body interacts with food, blood sugar, movement, inflammation, and insulin. When you understand that thoroughly it becomes simple to build a system of regulating habits on that foundation. Together, we can steady your blood sugar so that you can have plenty of energy all day, prevent undesired fat gain, reduce inflammation, slow aging, and protect the health of all of your organs.
Exercise and Fitness Plans
Relationship with Food and your Body
It's heartbreaking how cultural messages and self-talk can lead us to despise the bodies we were gifted and the food we nourish them with. It's possible to heal your relationship with food and your body and it's one of the most important steps you can take to meet your health goals.
---
60-Minute Initial Appointment
$180
---
30- or 60-Minute Follow Up Appointment
$90/$180
Coaching appointments are covered 100% by most major insurance plans.
Aetna
CIGNA
Blue Cross/Blue Shield
First Choice Health
Kaiser PPO
Premera
Providence
Regence
Trusteed Plans Service Corps.