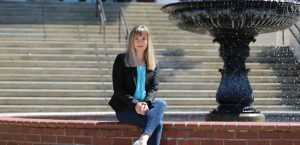 Coaching is a great fit if:
You're over dieting and restriction and ready to nourish your body with balance and movement you enjoy.


You want mindful 2-way communication with your body and a healthy relationship with food and exercise.


You suspect a lot of "health information" out there might be wrong, and you'd like to know the truth.


You want to understand how your body works and how you can support its function and feel your best.


You want a health practitioner who looks beyond your weight and medical conditions to see your personality and lifestyle, and tailor recommendations to your life that will work for you long term.


You're ready to dig in, do some soul-searching, try new things, and trust the process.

There are hundreds of fish in the healthy habit sea. It's my job to get to know you well enough to introduce you to good potential dates.
You pick the ones you like, and I provide you with everything you need to give them a fair shot.
If it isn't a good fit, bum deal. We try again (this time with a little more information).
If it is a good fit, great! We rinse and repeat until you're living a healthy life you love, with habits test-driven by you.
Along the way, it's easy to get in your own head. It's my job to give you perspective, encouragement, and guidance when you get too in the weeds.
---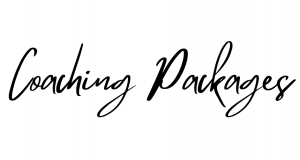 4-Month 1:1 Coaching Package
$1950
4 months of 1:1 virtual coaching, including:


1 60-minute initial video appointment


2 30-minute follow-ups per month


Chat support with me 4 days per week


Enrollment in monthly mastermind classes
Payment options are available. In some cases your health insurance may cover a portion of your coaching package.
---
Virtual Accountability Subscription
$525
If you need someone to check in with about your health goals but don't necessarily need regular appointments, consider a subscription to our virtual accountability program! Make sure you're staying on track with evidence-based advice and a non-judgmental approach to wellness.
One 60-minute initial video appointment


11 weekly email check-ins related to your goals and a tailored support message


Access to interactive tools including: goal setting, metric tracking, integration with your favorite wearable health trackers, and a food and exercise tracking system


10% discount on follow-up appointments if you need a little extra support
Payment options are available. In some cases your health insurance may cover a portion of your coaching package.
Wellness Education Appointment
$160
 Sometimes you don't need ongoing support, you just need your questions answered. This one-time 60-minute appointment is a great option if you:
Just received a new diagnosis, like diabetes, high blood pressure, high cholesterol, diverticulitis, PCOS, or IBS/IBD and need information on how best to manage it with lifestyle changes.
Would like our dietitian and exercise physiologist to review your plan and provide feedback or suggestions to meet your goals.
In some cases your health insurance may cover a portion of a wellness education appointment.